Sandra Hofman Netherlands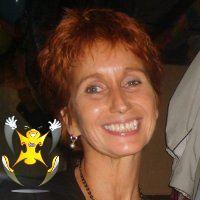 After many years working for multinational companies, of which the last 5 years as Training & HR Project Manager, I started Ascent Training & Advise in 2008. I am a professional trainer, educated at the JJ Trainers Academy and a qualified MBTI trainer. As consultant, trainer, coach and interim manager I support organisations, teams and individuals in periods of change.
As a High Yellow I am dedicated to make a difference in people's lives and help organisations grow and explore new ways of working, and also fully enjoy the good things in life. Having fun is essential for development!
After 25 corporate years and 6 years as a consultant, I have learned that whatever you do, whatever your goals are and whatever you wish to achieve, it all starts with one thing: CONNECTING WITH OTHERS. Understanding of and compassion with yourself and others is the true fundament of success and happiness.
I came across iMA at the very moment I realised this and was searching for a way to incorporate this in my personal and business life. iMA is exactly what the world needs and from now on, all of my training, advise, coaching and consultancy starts with iMA!
Sandra Hoffman
More information on Sandra on Linkedin here.
Email: sandra.hofman@xs4all.nl Questionnaire: ima-ascent.com