Rob Hill Great Britain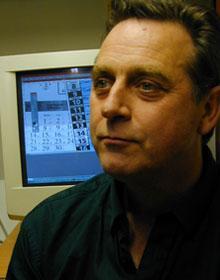 I have found the principles of iMA bring an important new dimension to all interpersonal relationships and as an accredited iMA Practitioner my aim is to help others to realise those benefits.
I specialise with working in partnership with small and medium size enterprises using iMA principles to provide a positive force for the future of my Clients. iMA is the language of success, it will change the way you communicate and connect with other people.
iMA is a surprisingly simple language to learn, yet it provides the force for positive change, through a better understanding of what motivates people to succeed. iMA helps people to communicate positively with friends and colleagues whether they are on the same or a different wavelength, this is called 'connectivity'. Adopting iMA 'connectivity' as a driving force, will improve the relationship with your Partner, Bank Manager, Customers, Colleagues, Superiors, Employees, Professionals or Suppliers. When you connect with someone they see the best in you and will be more enthusiastic and supportive towards you, in doing so they are helping your business to achieve its objectives and success.
Team Building and Human Resource Audit
Through iMA I can help companies to develop strategies to enhance and increase the effectiveness of their organisation and achieve their business objectives.
By identifying areas of improvement for an organisation and by performing a comprehensive audit to evaluate your personnel's effectiveness and connectivity, I will propose strategies to enhance management systems, stimulate enthusiasm and maximise connectivity within the organisation. I can offer a tailor made consultancy package consisting of sales training, personnel management skills, tutorials and inspirational seminars to take our Clients forward to the next level.
Connect with Rob on Linkedin here
Email: robert.hill600@gmail.com