Gill Tiney Great Britain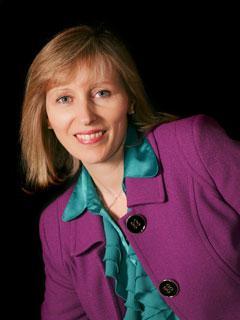 I love being part of the iMA community and can you guess I'm a High Yellow!
I am a business coach and Director of BeCollaboration an organisation that pulls together top talent and professionals to work together on projects to give our clients the best possible integrated packages that ensure their success.
Having been in business for over 25 years I realised that no man is an island and progress comes much faster when being part of a team. I have coached many companies and helped them develop networks to propel them forwards. BeCollaboration harnesses the best talents from the best sources and makes it available to make the greatest achievements whilst ensuring the essence of every company is understood by the whole group. This builds identity within the company and gives context to their vision.
iMA is an amazing tool to help these teams work towards the common good. Once we are all 'singing from the same hymn sheet' the speed at which growth occurs is phenomenal.
When researching my book STEP UP – From Desperation to Inspiration I encountered many business owners who struggled with staff, suppliers or even dealing with clients because they weren't speaking to them in the same language – the iMA language. The simplicity of iMA is that once revealed the colours speak for themselves and I love helping High Reds understand the exuberance of a High Yellow or a High Green feel trusted by a High Blue. Good communication is pivotal to the success of any business relationship, indeed any relationship and therefore to have the tools to expedite that communication is invaluable.
I have travelled the world networking and speaking at various conferences and I am happy to report that whatever the country or culture iMA is still relevant to good communication.
As an iMA Practitioner I enjoy spreading the good news about iMA and through BeCollaboration I know we can help communities, companies and individuals to reach their full potential.
.
Gill Tiney
Linkedin https://uk.linkedin.com/in/gilltiney
Email: gill@becollaboration.com

Questionnaire: ima-becollaboration.com